Importance of Parents in Improving Learning Outcomes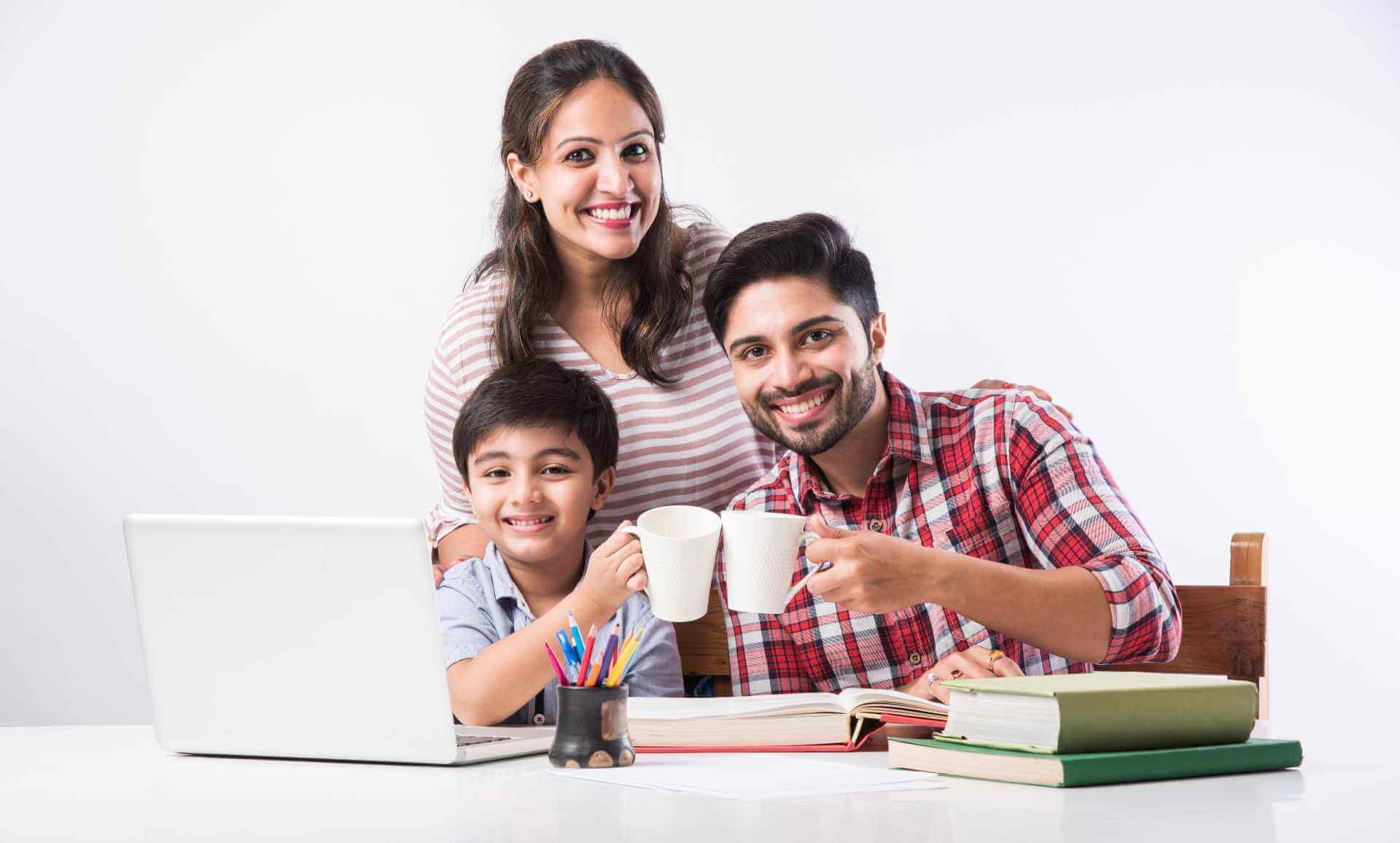 For some parents, being involved means dropping off or picking up their child from school, or asking whether their homework is complete or not. We didn't mean to say those things are negative or of less importance. But the American Psychology Association calls for something more like a shared responsibility where parents and school staff work together to support and enhance the learning, development and overall health of children and adolescents alike.
Parents are always the first teachers of their children who play a critical role in their development and educational achievement. A student's learning journey is incomplete without their parents. From enrolling their children on the best schools to helping them with their studies, parents' involvement in their education is inevitable. Parental' presence and participation have a very important role in the development of children.
Parents are required to provide learning support and be involved in the school life of their children so as to create an atmosphere at home that is essential for educational success. This article will help you gain an understanding of the importance of parents in improving their kid's learning outcomes.
Parental Support at Home
After spending long hours at school, students study and revise their portions at home. Therefore, it is essential for parents to be involved and create a peaceful learning environment at home. They should ensure that their kids complete the assignments they have been assigned to do and that they also spend a good amount of time on their studies. Parents are required to provide learning support, encourage children to work hard, help them to acquire knowledge through reading books or playing games etc.
A good learning atmosphere at home is essential for educational success. In addition to this, parents should always be involved in the learning journey of their children. They should also ensure that their children are well rested before going to school besides providing them with healthy food.
Primary Source of Motivation
Parents should be students' primary source of motivation. Just like teachers, they play a key role in framing the talents of their kids. Parents should always be present at any event or activity that involves their children as this can boost their confidence to a great extent.
Students should be encouraged to participate in different activities and also make them understand that failures are stepping stones to success. Parents should also become part of their child's classroom community, rendering support to them as they work on projects, meet people and make friends.

How Parental Involvement Can Improve Learning Outcomes?
The importance of parents in improving learning outcomes for their kids is not unknown to us. In fact, this can play an integral role in the success of their children.
Let us see how parents contribute to the school's endeavours so as to enhance the learning outcomes for their children.
Collaboration with Teachers
Teachers can actively collaborate with parents so as to bring out the best in students. With the help of parents, teachers can ensure that their students are revising the portions at home and are completing the assignments they are supposed to do on time. Teachers can also seek parents' help and try to understand their students learning patterns. Moreover, they will also be aware of their learning difficulties, if any. In addition, teachers can monitor the students even after school hours with the assistance of parents.
Parent-Teacher Meetings
The parent-teacher meeting is a good way to get feedback regarding the student's overall performance. Since parents are concerned for their children, they will be their most honest critics. From their feedback and suggestions, you can carefully examine the suggestions put forth by the parents. If suggestions are valid, you can integrate them into the school.
Both schools and parents always want the best for the students. When the quality of schools improves, the teaching and learning techniques as well as the outcomes of the students are likely to improve. In this way the importance of parents in school is undeniable and undoubtedly it is the duty of schools to use their suggestions in the best possible way.

Parental involvement is definitely one of the many effective ways to motivate a child. Involving parents in kids learning journey can contribute to improving their learning outcomes. Therefore, schools can use a variety of methods to engage parents in their initiatives. At Akshharam, the Malayalam Language Learning School Online, we address the issue faced by many Malayali parents who are passing on Malayalam to the younger generation. Our Beginner Malayalam Learning Class Online offers live classes and real tutors which provides the most interactive and fun way to learn the Malayalam language. We use the most effective method for each student which helps them to learn how to read, write and most importantly speak the Malayalam language.