About Us
Akshharam® Online Malayalam language learning school offers live classes and real tutors which provides the most interactive and fun way to learn Malayalam language. In our online school we provide both private and group lessons online for the age group of 5 years onwards.
We provide customized lesson plans for each class based on their interest and language levels. We use the most effective method for each student which help them learn how to read, write and most importantly speak Malayalam language. For our classes we use readers, textbooks, audio, video files to improve vocabulary and build confidence to speak.
Class methodology and contents are constantly revised and refined suiting the need of each child. With the vast experience of over 7 years catering to children located outside Kerala our course offerings are the perfect solution for children who have less/minimal exposure to Malayalam but an interest to learn the language. Each of our course modules are carefully designed to achieve the specific goals. We encourage learning from peers for children by pairing them with a learning buddy of similar learning style. Thus, at Akshharam® in addition to just learning Malayalam language they get to practice their learnings with friends from different parts of the globe through the language.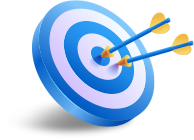 Our Mission
To pass on Malayalam language to children in the most effective way thereby enabling them to connect to their roots.

Our Vision
To become the world's best Malayalam tutoring service offering unique and effective instructional methods that works best for each child learning with us.
Janaki Latha
Akshharam® was founded by Janaki Latha in 2014.
Janaki has done her B-Tech in Civil Engineering from TKMCE, Kollam and worked as an IT Business Analyst in the Banking technology domain across Europe - primarily in the UK and Switzerland. After a stint of 14 years in the corporate sector, Janaki founded Akshharam®, which is an interactive Malayalam learning initiative for children. Her passion to work with and connect children growing up away from Kerala to their roots through the Malayalam language was the driving force behind this change. Having stayed in the UK as a mother of a 5 year old she personally knew how difficult it was to teach Malayalam to little ones, seeing a lot of interest from parents and a lack of a good service presented her with the opportunity to teach Malayalam to these children.
While pursuing her course at IIM-B she was keen on addressing this gap in a sustainable and structured manner benefitting both the children and parents as well as teachers who were passionate about working with children and instil the love of Malayalam language. She quit her job with Goldman Sachs, UK to follow this calling and started up Akshharam®.
Having started as a teacher herself Akshharam® has now grown to be a team of teachers who share the common passion of working with children to pass on Malayalam language to help them connect to their roots.