How To Bridge the Malayalam Language Learning Gap in Schools?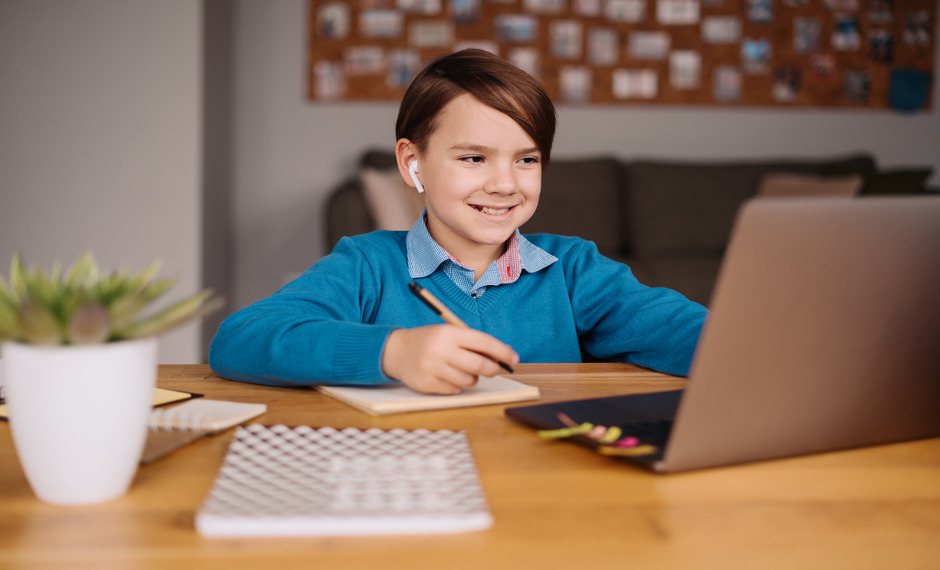 Over the past two years, a majority of children have chosen online learning and classes after the recent pandemic and the ensuing lockdowns. But as schools reopen gradually around the nation, parents have voiced several worries. One of these concerns is the learning gap that their kids will experience and how the schools will be able to close it. Future economic problems would also arise as a result of it, with India's GDP falling by 3.19 per cent, or $99 billion, in 2030. Remember that our first responsibility to our new students is to form relationships. Here are some practices to help you catch up with students on this year's curriculum without jeopardising the profile as "fun learning". And the same happens with the Malayalam language in a more complicated way. If you are a parent of a student struggling with the Malayalam language while staying away from your mother town, the best thing you can opt for your kid is a better Online Malayalam Learning School like Akshharam. Here all your worries end.
Five Strategies To Bridge Learning Gaps in Schools:
The phrase "education gap" frequently alludes to socioeconomic variables like race, income, gender, possibly equity and access to education. But what about linguistic prowess or even how the same subject area is taught in different schools? Unfortunately, there is a gap between these various educational levels, particularly when it comes to the instruction of Malayalam. Learning about current trends in secondary and post-secondary language training and starting to develop ideas for potential solutions are all necessary to find an explanation for this conundrum. Although the article's main focus is on Malayalam language teaching, the same applies to every other language. But a fact is that unlike other languages Malayalam cannot be taught in any easy way. Trainers need to be more specific about what to implement to bridge the gap. Here are a few methods you may consider:
1. Online-offline conflict
Even if e-learning has benefits, not all aspects of the learning process have yet been enhanced by technology. No one can also assert that online education is better than an analogous offline education, or the other way around. The availability of online tools, network speed and reliability, utilization, and other inequities can all be detrimental to online learning. Combining lecturing techniques with online resources improves accessibility and personalization. To boost intellectual understanding and learning, artificial intelligence can be applied in conjunction with the principles of a professional educator.
2. Analyze prior summative evaluations.
It's obvious once more, but it works. Summative tests can offer you a general indication of where your students are in their learning journeys, even though they might not provide you with the most accurate image. When reviewing evaluations, it's wise to keep note of their performance in the subjects that matter the most to their progress this year and when they'll need to know it. You can prevent assessing them today by looking at the assessments from the previous year.
3. The assessment-free evaluation
There is no need for a tedious test to identify learning gaps. Look for quick, simple, and, most importantly, enjoyable ways to keep tabs on your students. Use writing games to quickly assess their writing, spelling, handwriting, and grammatical conventions. Employ interactive quizzes to jog students' memories of prior learning and watch for knowledge or confidence gaps. Play fictionary to test students' vocabulary skills and dictionary knowledge. Communicate to your kids that there is no pressure and that the test is not assessed but just to estimate what they know.
4. Individual/group interviews
Interviews can be a terrific and intimate approach to assess students' learning gaps, depending on the year you are teaching and how many students are crowded into your class. Let the student demonstrate their knowledge using the tools provided by employing a set of questions or activities. Have some questions and tasks prepared, ask any questions you have, and assign any duties you feel are pertinent at any moment. You should experiment to determine which one is best, and provide insightful and relevant replies.
5. Questions per day
You don't have to administer a drawn-out, thorough formal test. Over a single week, by asking your kids just a few questions about a subject, you can gain a complete understanding of what they might be missing. Ask questions like:
a) What will aid students in succeeding?
b) What's coming up that will benefit your students shortly?
c) What are the essential subject areas that must be covered?
However, make the concept more complex with each subsequent question.
Need help with learning loss?
Our country has seen a transformation during the last few years. Everyone now recognizes that the extremely traditional and concept-based course material won't be useful in the future. Digital strategies can help with that because they make more information and expertise easily accessible to newer ideas. In turn, this supports educators, gives them influence, and establishes a connection with kids wherever they are. If you are still feeling your student is suffering from this language gap, go for a Beginner Malayalam Learning Class Online, which is available at every nook and corner of the nation.