How can you help your child learn Malayalam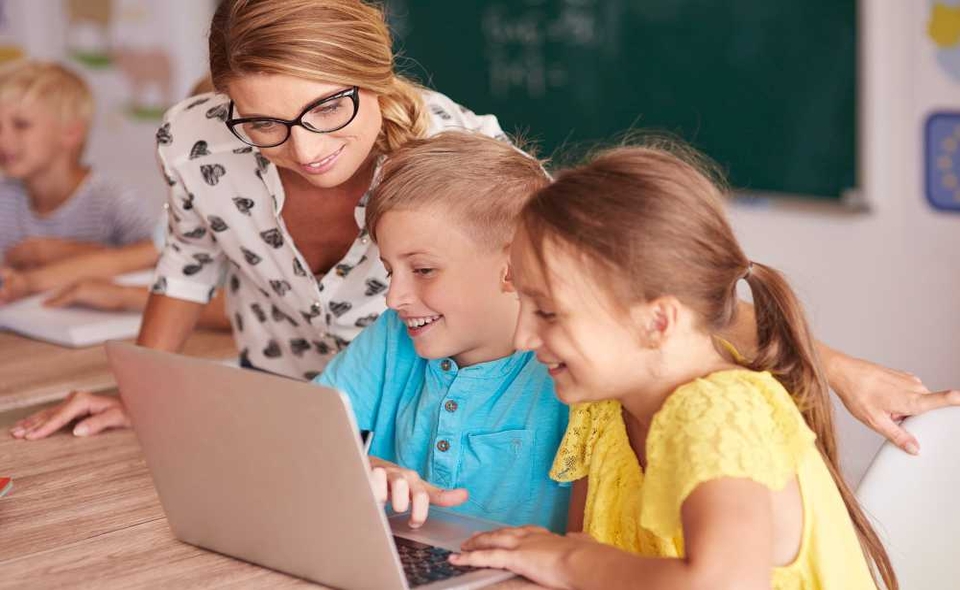 For Malayali parents living out of Kerala or in a foreign country, it is quite challenging to teach Malayalam to their kids. However, they do wish that their kids learn their mother tongue, be avid readers, converse fluently and be attached to their roots, traditions, and culture.
Teaching Malayalam to kids can be an uphill task given the fact that English or some other foreign language is a predominant part of their lives. At school, as the medium of instruction is English or a foreign language and they talk to their friends in that language, they would naturally feel at home in that particular language. Moreover, if they are not in touch with their Malayali relatives or their motherland, the distance increases.
The task can be made quite simple if parents are ready to take some extra effort. The effort will definitely pay off in the long run. Not only will the communication skills get enhanced, but the kids will also be able to enjoy several intellectual and social advantages by being bilingual. It is helpful for the overall development of the children and improves their brain function. Their creativity, memory, concentration, critical thinking, and problem solving skills are boosted.
Here are a few tips to help you teach Malayalam to your kids:
Have conversations in Malayalam, at home
Since learning always begins at home, there can be no other better or effective way of instilling Malayalam learning skills in your children, than speaking to them in your mother tongue, while they are at home.
Children tend to repeat what they hear. This helps them to catch common Malayalam words and vocabulary and use them every now and then. You can start with names of items around the house, words commonly used or give them simple instructions in Malayalam. You can also teach them some action words. First, you need to teach them the basic day-to-day conversations and then switch on to more advanced level conversations and sentences. You can use English to teach them new words and meanings. Make them repeat what they have learnt. This will boost their confidence. Encourage them often.
Create the right environment.
You can either organize get-togethers or take your kids to gatherings, where parents like you, who too wish that their kids learn Malayalam, participate. Visiting your parents' or grandparents' home will help the kids learn more about their culture.
Visiting homes of your Malayali friends can also help provide an environment where your kids will be able to relate to the language. Your children will get more exposure to the language by talking to kids and adults alike. Let your kids participate in cultural events and celebrations, wherein the importance of Malayalam language and culture is highlighted.
Teach them to write
You can devise a daily routine for your kids, where you devote 10 minutes to teach them how to write alphabets. Once they learn all the alphabets, you can go on to teach them how to form small words. You can tell them their meanings too. Then you can proceed to small sentences. After they are confident enough, they can be asked to write words like their names, objects of their interest etc.
Read stories in Malayalam
Narrating stories is a great way to make children focus and understand better. Stories also grab their attention and interest. Get some Malayalam story books with illustrations and read to your kids daily. Thus, they will come across new words and sentences. Let them be curious. Answer their questions. You can ask them about the story and meanings of certain words. Let them use these words in their daily conversations.
Use fun ways to teach Malayalam
Play word games to teach your children new words of Malayalam. Crossword puzzles, word jumble, and pictionary are some of the fun ways you can adopt to put across vocabulary very effectively. With the help of flashcards, you can teach the language beautifully. Display letters to them and ask them to identify. Give them words and ask them to make sentences. Ask them to try speaking on their favourite topic with the help of words that they have learnt. You can correct their mistakes and give them more opportunities.
Recite Malayalam rhymes and poems
Recite simple Malayalam rhymes and poems to your kids. They will be able to memorize new words by learning them by heart. It would be good if you explain the meaning of the poem and make it more interesting for them.
Make it as a matter of pride knowing Malayalam
Let the children see the love and passion to your own culture and language. Share the value of one's own culture and meaning of the practices-this in turn will make it easier for the child to appreciate when he/she has to learn Malayalam.
Akshharam Online Malayalam learning school, conducts Beginner Malayalam learning class online. Our online Malayalam classes for kids are devised in such a manner that children learn the language effectively and become experts in the language.