Effective Resources To Learn Malayalam Online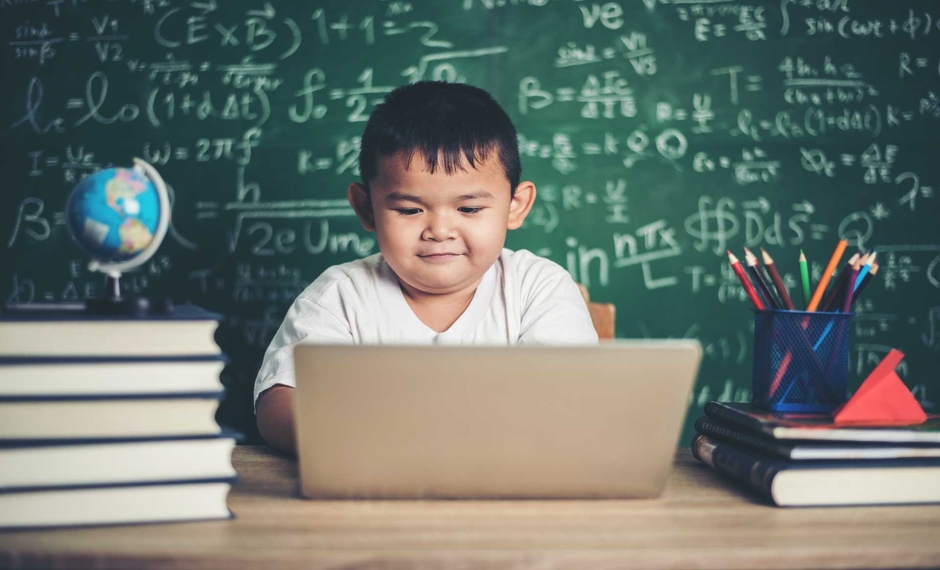 It is not easy to learn Malayalam, but it is well worth the effort. Designated as one of the "Classical Languages of India" in 2013, Malayalam is predominantly spoken in Kerala and the union territories of Lakshadweep and Puducherry (Mahé district) by the Malayali people. While learning Malayalam can be difficult, it can also be one of the most rewarding experiences of your life, and learning other Dravidian family languages like Telugu and Tamil becomes much easier after that. Learning Malayalam can help you in many ways.
Malayalam isn't available on Rosetta Stone, Busuu, or Babbel, but that doesn't mean you can't learn the language online. The Akshharam Online Malayalam School can quickly have you crafting your own Malayalam sentences if you are a beginner or lower-intermediate learner. We have carefully put together some ways in which you can learn or improve your Malayalam Language that will further take you into confidence in speaking. Malayalam has a reputation for being a difficult language to learn, owing to its long words and occasionally difficult pronunciation. Don't let this deter you from mastering this musical language, though. After all, there isn't a single language that isn't difficult to learn.
Here are a few things you can try to learn Malayalam Online:
LEARNING THE MALAYALAM SCRIPT
You'll need to master the script even if you don't plan to read novels or send emails in Malayalam. After all, how else will you be able to decipher a bus schedule, read a map, or figure out how much your groceries will cost? You can make use of Malayalam script workbooks and Apps that will assist you in learning.
APPS
Malayalam Aksharamala is a children's app, but it's also a fantastic choice for grownups. Although the direction of the strokes is readily visible, the number and order are a little more confusing. It will also put your ability to discern symbols to the test, despite the fact that the games are simple and silly. Times Hunt's Malayalam Alphabets does a fantastic job of demonstrating the stroke number, order, and direction. Unfortunately, there are no audio recordings or quizzes available. The lack of information concerning stroke number and direction in Write Malayalam Alphabets is a letdown. There aren't any quizzes either. We'd pass on it.
ONLINE MALAYALAM CLASSES AND EXCHANGE OF LANGUAGE
The greatest approach to practising spoken Malayalam is with other people, regardless of how much you study from a textbook or utilise an app. That's when language exchanges and online classes come in handy.
Online Classes
There are a number of Malayalam Online Classes that provide excellent coaching classes in learning the Malayalam Language. The Akshharam Online Malayalam School is one of the most sought-after, leading online classes available for your children to learn and improve their Malayalam Language skills. With exclusive online lessons for children, Akshharam provides both group and private online sessions, as well as learning materials that are sent to your home.
Community Feedback
If you need someone to correct your Malayalam or answer a fast query, look no further. You'll need input from the public. HiNative is a language learning social media site. You can ask Malayalam-related questions in the feed or look up current ones. It's a great tool for any language learner. LangCorrect is a newer site that allows you to share and critique texts you've authored. You may have difficulty finding other Malayalam speakers, but as the number of users grows, this should become easier. Although the Malayalam sub on Reddit isn't intended for language learners, people are often willing to help.
MALAYALAM TEACHING ON YOUTUBE
YouTube videos might be a fantastic way to enhance your Malayalam courses and classes if you're an audiovisual learner. Despite the lower teaching quality, the material is available for free.
There are playlists for grammar, slang, vocabulary, and more on Fluent in Malayalam. Some of the videos will teach you Malayalam in Hindi, but the vast majority will teach you Malayalam in English.
PODCASTS IN MALAYALAM
Do you want to improve your listening skills by practising with a topic that interests you? You require a podcast in Malayalam. Not only will you improve your listening skills, but you'll also gain insight into Malayali culture and learn new words. Discover new podcasters with the Storiyoh app.
There are some other effective ways which you can give a try as well:
Keeping a voice journal by recording yourself speaking in Malayalam every day (remember, no one – not even you – needs to listen to it)
In Malayalam, you can label things in your house.
On social media, keep an eye out for Malayalam blogs, influencers, and hashtags.
Malayalam should be set as the default language on your phone, search engines, and social networking accounts.
In Malayalam, speaking to oneself
In Malayalam, you can make to-do and shopping lists.
Participating in Malayalam forums and Facebook groups
Composing poetry or short tales
Creating a blog in Malayalam
If you are someone desperately looking forward to teaching your children Malayalam Language, the Akshharam Online Malayalam classes are the ones you would never want to miss. This beginner Malayalam learning class online will help your child be equipped with the Malayalam language. Let your search for online Malayalam classes for kids ends here at Akshharam.