How to Encourage Young Kids to Learn Malayalam?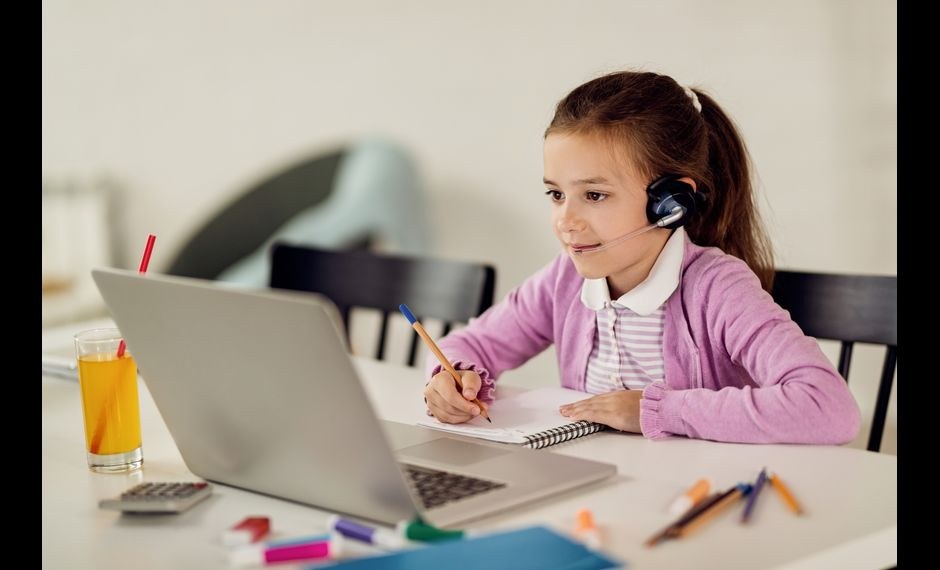 Is your kid facing difficulty learning your mother tongue? Are you frustrated by the way your kid responds in Malayalam to others? Yes, now there are many beginner Malayalam learning classes online for both kids and adults available. Parenting is hectic of all jobs and if you're working it might seem riskier. You may not be getting enough time to teach your kids their mother tongue. Also, less conversation is the result of lesser good times with your family. Let's crack the problem here.
Malayalam is one of the Dravidian languages spoken by Keralites which represents 2% of Indian speakers and a universal speaker base of more than 44 million. It is a bit difficult to learn compared to other South Indian languages when it comes to pronouncing or writing alphabets and words. Due to so many people moving out of the state, children are not able to speak or learn their mother tongue. It is considered one of the toughest languages in the world to learn. This article provides you with some easy tips to encourage your kids to learn, read and write the Malayalam alphabet and words.
Does it take time for kids to learn a new language?
Different factors affect the time taken to learn a language which includes their age, first language, the reason for learning and teachers. You can help your child learn fast by giving them lots of opportunities to use them daily. It helps to have reasons for using a language rather than just studying grammar. Boys and girls learn languages differently and it?s okay for children to develop at different speeds. Girls tend to develop language more quickly at an early age. It will be more similar by their schooling time.
How to improve the Malayalam reading and writing skills of your kid?
Traditionally, kids are taught all the letters, then Malayalam basic words, and then the sentences, which appears a lengthy process. Another challenge is to find the proper platform for them to learn. Though some platforms like YouTube channels exist, finding the interesting and most useful ones is a tedious task. If kids could follow things in day-to-day life, they could make tremendous improvements in learning any language. A few things include:
PARENTING:
It all starts at home. Attitude towards learning can have a significant impact on educational success. It's really important to find ways to encourage and help children enjoy their learning. With a strong foundation in their first language, they will find it easier to learn a second language. Nurture your child to play, sing and read in both languages. Allot some time to focus on their language development. If you say something (for eg.) in English and then in Malayalam, they can automatically listen for their stronger language and tune out the other language.

READ, READ, READ:
Try to read out loud the scrolling news of Malayalam TV channels, newspapers or magazines regularly. While travelling, help and make them read place boards, posters or flex along the roads. Gift them story books and children's magazines to develop reading habits and improve vocabulary.
HELP WRITING:
Make your child practice alphabet and words on writing boards and handwriting books which can simultaneously help them remember words, improve writing and stick those words into mind directly. Writing boosts memorising and learning at the same time.?
GAMES:
Understand what kind of learner is your child. Observe your child playing games and analyze what they like and dislike. Familiarize them with puzzles and problem-solving, physical play and sports, word games, and creative play.
RHYMES:
Make your child listen to rhymes, and help them sing along where they develop a tendency to repeat unknowingly. So that they are introduced to certain words and sentences and start learning to speak a group of words. This also induces a taste for creative growth and songs, which is best for their brain development.
SPEECH:
Initiate conversation with them whenever there's time. A language attains fluency only when we speak. Help your children speak Malayalam at home and assist them with words and meanings they are unaware of.
Will learning another language affect a child's performance at school?
Try doing the mentioned tips and activities to understand what your child responds to best. Learning more than one language at a young age can express their thoughts in more than one way. This helps their thought process and development, making them more flexible learners. Research has found that multilingual children do better in schools and also possess better memory power and problem-solving skills.
Besides all your parenting effort, consider enrolling in online Malayalam classes for children that help them grasp the language and its usage in a more entertaining way. Professionals can take it their way. Kids can learn to read and write Malayalam more quickly than they think if they follow an organized pattern. The only thing is that they need little support and guidance to use them in their daily life. Parenting and professional aid can equally help them learn things easier. Let your kid learn their mother tongue and let's avoid those clumsy situations caused by the lack of Malayalam fluency in their future.