How To Overcome The Challenges of Online Learning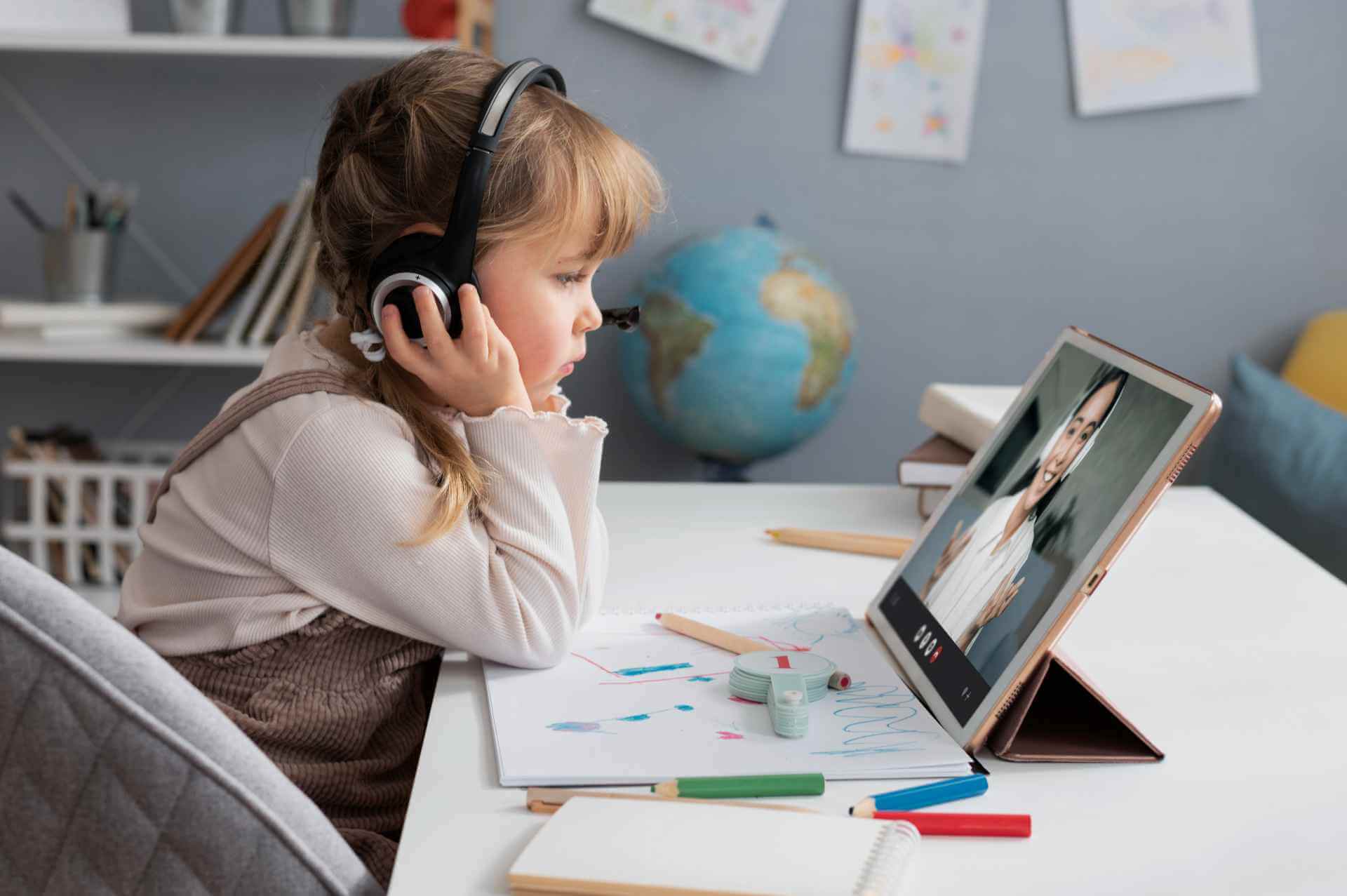 Online learning offers many advantages over in-person learning, which include flexibility and convenience. You can complete your assignments from where and when you choose, and you don't have to worry about going to campus. Here, we will break down what are the challenges of online education, and ways in which students can overcome these challenges of online learning.
Let's address the challenges of online learning and also how to overcome them
Technical Difficulties
Technical difficulties arise in any environment that relies on technology. Sadly, it is impossible to eliminate them. If a student is learning or a teacher is taking classes, and the internet connection is disrupted, the entire class will be put on hold. There are also situations where monitors are delayed, and it might be hard to take real-time live lectures, or the WiFi is spotty and you might lose out on hearing key information.
You cannot always control your internet connection, but you can always have control over how you deal with the same. When a technical difficulty occurs while you're trying to learn, inform your professor or the institution. They can be flexible with your work deadlines and also provide a recording of the class.
Time Management
Time management can be a major pro to online learning, but it can also turn into a con. This usually occurs when you are distracted or unmotivated to pace yourself. When it comes to online learning, students need to practice a lot of self-motivation and be proactive in removing any kind of distractions from their learning environment. Distractions include children, family members, friends, pets, or devices such as phones.
To make the most of online learning, it's advisable to set up a quiet and dedicated study space. Set short-term goals, which you can accomplish, and also reward yourself with a break.
Socialization
Some students feel that online learning may affect one's social life. When you're in a classroom it's easy to get to know one another and connect based on similar interests.
The good news Is that even when you're learning online, there is a lot of technology which promotes social interaction. Many schools provide learning platforms that render students with room for interaction.
It may be useful to connect with your peers who are learning online just like you and work "together" even if you are physically in different locations.
Disabilities and Special Needs
Some learners may face trouble with online training due to various disabilities or learning difficulties. For instance, those with hearing or sight impairment will need assistance with self-paced learning. Ensure that the content is accessible to everyone by improving usability for certain needs.
Poor Digital Literacy
Some learners find it difficult to keep up with the latest technology. This can be frustrating for them at first, and may completely derail their learning experience at worst. Making it clear on every screen how learners should interact and where they should go next can work wonders for such learners.
What are the benefits of online learning
Students who learn online can reap the benefits of:
Flexibility: You won't have to base your schedule around the time when lectures are offered. Instead, students can log on to their computer and learn whenever they can. It's easier to balance your social life, family commitments, work responsibilities, and more.
Self-paced: It's difficult to find an entire classroom with students who tend to learn at the same pace. With online learning, students have the power in their hands to rewind, rewatch, and pause lectures when you are taking notes, revisiting topics, and learn at whatever pace is most comfortable to their understanding.
Online learning is convenient, affordable, easily accessible, and it may just be the future of education. The above strategies will help you overcome difficulties so that you can keep up with your learning programs. The challenges of online learning are easy to overcome when you are put in the work and address them. While some of the problems associated with online learning are not in your hands (i.e., technical issues), most of the challenges are solvable when you have a positive mindset, planning, and a strong desire to learn.
At Akshharam, we provide Online Malayalam Classes for Kids with live courses and real tutors which provides the most interactive and fun way to learn the Malayalam language. In our online school, we provide private and group lessons online for the age group of 5 years onwards.
We provide customized lesson plans for each class based on their interest and language levels. We use the most effective method for each student which helps them learn how to read, write, and most importantly speak the Malayalam language with effective Online Malayalam Language Communication Classes. In addition to just learning the Malayalam language, they get to practice their learnings with friends from different parts of the globe through the language