How To Develop Writing Skills in a Preschool Child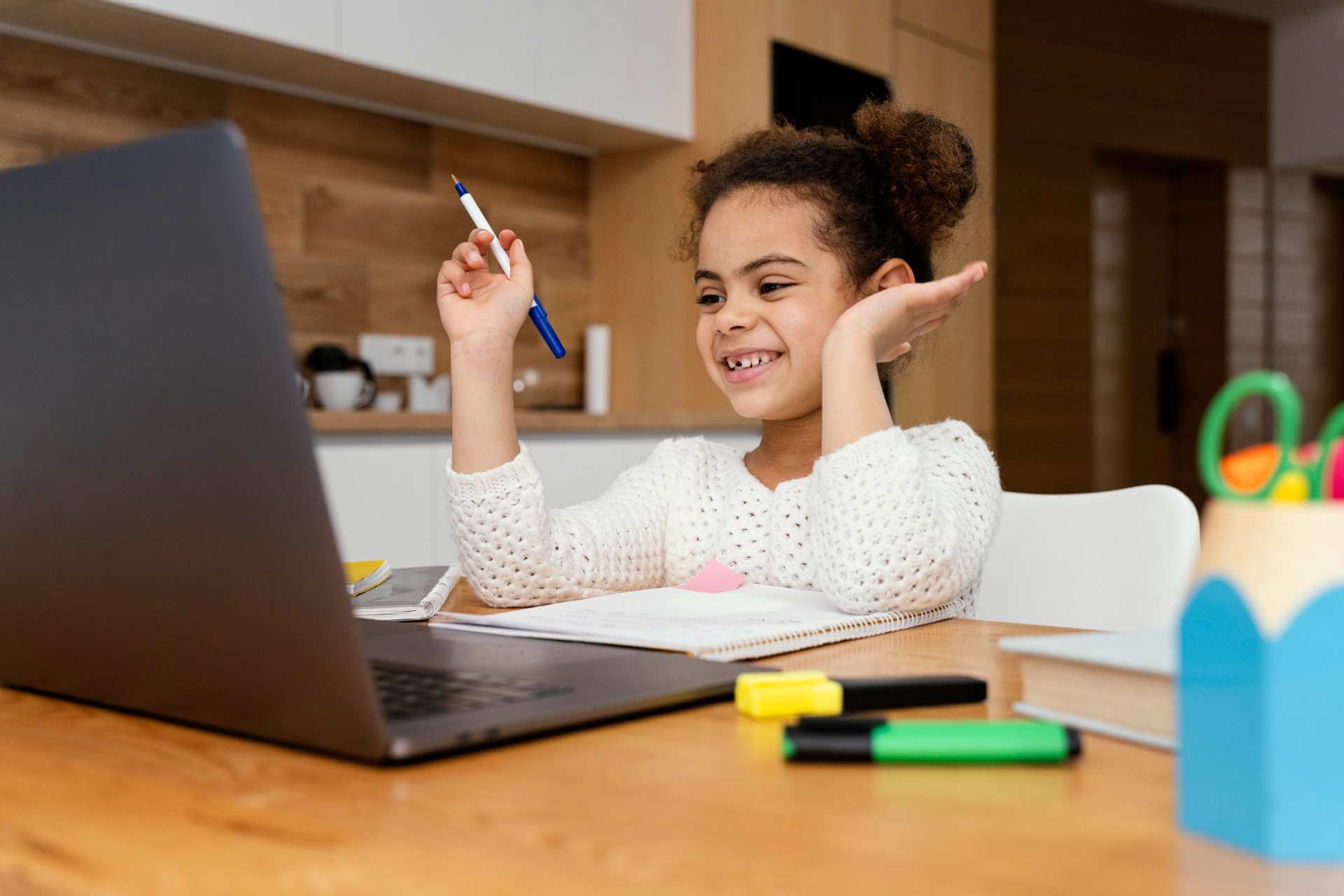 Pre-writing skills are those skills that kids are needed to develop before they are able to write. These skills contribute to the little one`s ability to hold and use a pencil, ability to draw, write, copy, and colour. A major part of pre-writing skills comprises the pre-writing shapes. These are pencil strokes that consist of letters, numbers and early drawings. These are typically mastered in sequential order, and at an age-specific level.
Pre-writing skills are significant to help kids develop skills so as to write legibly later on. If these skills are developed at an early stage, the self-esteem and confidence of the child increase by leaps and bounds.
Ways to develop writing skills in pre-schoolers-
A preschooler's attention span is very low and it is quite a difficult task to make them write. You cannot start with writing at one go, as it is a totally new concept for your kid and you need to start working on the basics first. The parent can do it through some fun activities together with learning.
We have compiled some ways to help your child develop writing skills-
Identify their dominant hand
This is the first and foremost thing to do before you start the entire process of writing. You can give your child a crayon, a pencil or a chalk and observe the hand they are most comfortable with. You may have to observe for a few days as kids tend to switch hands frequently. Also, observe your child`s hand movements while they perform different activities.
Active play
Encourage your child to be a part of activities which involve grasping and manipulating objects like drawings, puzzles, opening jars, containers etc. The idea is to make them use their fingers instead of their hand.
Enhance finger strength
Holding a pencil and writing isn't an easy task for a child. The posture of the fingers can result in pain if the pencil is held for a longer period of time. It is a great idea to increase the strength of your child's fingers by engaging them in activities like paper scrunching, play dough, pegs, Lego etc.
Sensory play
Sensory play is any activity which incorporates the senses. Kids engage in activities involving the use of their senses in their daily life. Some examples of such activities are finger painting, rice play etc. Sensory play benefits children in a number of ways which increases their attention span supports motor skills kindles an interest in learning etc.
Finger recognition
Once you have established the methods mentioned above, you can introduce your child to the names and uses of his fingers. A fun way to do this could be through the song – 'Daddy Finger' which is easily available on the internet.
Pincer grasp
It is a hand grasp which develops when a baby is around 8 to 10 months old, esp when kids start feeding themselves. This is needed to grasp a small object between the thumb and the index fingers. This grasp is also very important for writing. Some activities that help strengthen the pincer grasp for toddlers are playing with tongs, clothespins, play dough, stringing beads, peeling stickers etc.
Preschool writing books
This should always be the final step while teaching your child any form of written communication. There are a number of easy and interesting workbooks to develop your little one`s writing skills.
These are some of the many ways to improve writing skills among pre-schoolers. The most important thing to bear in mind is that it is a new dimension for your kid and you need to work on your patience levels while teaching them to write. Always remember to praise and applaud them for their achievements as boosting your child's motivation can raise a confident child.

How to tell if your child has problems with writing?
If a child has difficulties with writing they will face the following issues:
1) Have an awkward pencil grasp.
2) Shows difficulty holding a pencil for colouring, drawing or writing.
3) Having a tendency to use their whole hand to manipulate objects rather than just a few fingers.
4) Poor endurance for pencil-based activities.
5) Messy and/or slow handwriting.
6) Difficulty staying within the lines while colouring.
7) Have poor upper limb strength
8) Difficulty coordinating both hands together for two-handed tasks.
9) Poor hand-eye coordination.
10) Verbally skilled but has difficulty applying this on paper (i.e. writing, drawing or colouring).
At Akshharam, we provide Malayalam Language Writing Classes Online with the assistance of live classes and real tutors who provide customized lesson plans for each class based on their interests and language levels. Our Online Malayalam Classes for Kids use the most effective method for each student which helps them to read, write and most importantly speak the Malayalam language.