Getting the Most Out of It: Teacher-Parent Life at Home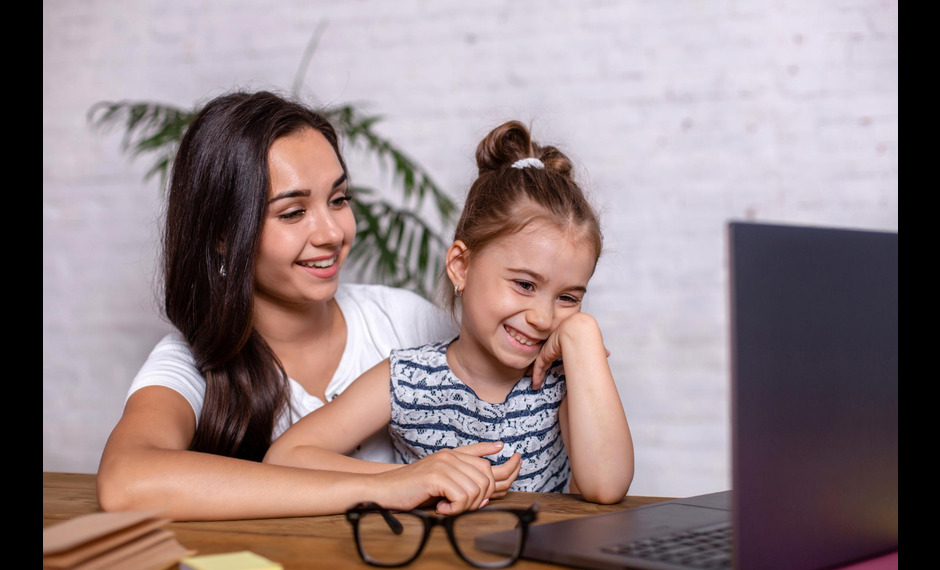 Being a parent and a teacher for your kids is both exciting and challenging. When it comes to teaching Malayalam, the role of a parent and a teacher becomes more crucial. This is when Malayalam language communication classes online come to the rescue. Akshharam is one of the top Malayalam language teaching institutes that conducts online Malayalam classes for kids. The live classes and real tutors at Akshharam offer the most interactive and fun way to make Malayalam language learning effective.
To ensure that the most of the parent-teacher role at home is efficiently utilised, it is essential to set clear and achievable expectations for each day, and also to consistently follow through with those expectations. Ideally, each day should contain a set schedule for Malayalam learning that has a degree of flexibility but that stays consistent at its core so that kids can benefit from the learning process. By enrolling kids in the online classes of Akshharam, they get customised lesson plans based on their interests and Malayalam language skills. Akshharam uses the most effective methods to help kids learn how to read, write and, most importantly, speak Malayalam. Audio-visual learning content and equipment like readers, textbooks, audio files, video files, etc. are used to improve the vocabulary, and this will help to build confidence in kids to speak. This way, half of the parents' tasks as teachers are taken care of.
A dedicated space in the house set aside for the children for learning greatly helps them to focus on what they are learning and reduces the chances of distraction. Children cannot learn effectively in a bedroom, but a table set aside in a relatively quiet public space is ideal for teaching them the Malayalam language. In our new socially-distanced world, opportunities have been opening up across the digital spectrum, and Akshharam provides excellent Malayalam language communication classes online that any parent can make use of for their kids. The curriculum allows time for more creative options, which ensure productive learning among the kids. Thus, Akshharam eases the role of being a parent-teacher through its high-quality Malayalam classes for kids. This way, a parent gets time to pay enough attention to their kid's learning and measure their progress. Once parents have provided their students with clear instruction and resources, children can also be given the option to work on paper so that they retain the skill of learning, apart from the online classes.
Teaching at home can seem to be challenging with the new and ever-evolving needs, and kids at home demand attention to an extent that is beyond challenging. This is where Akshharam's online Malayalam classes for kids help in making the most of the situation. It is helpful in being flexible with the time availability for parents who also act as teachers for their kids. With time and patience, and with the help of Akshharam's Malayalam online classes for kids, parents can easily deal with the oncoming obstacle that hinders their child's Malayalam learning process. Striving for progress rather than perfection will be the key to making it through the challenges.
By planning and marking for the next day, parents can ensure that the learning process of their kids is taken care of. Breaking jobs down into smaller ones so they're more manageable will help parents balance their role as parents and teachers. Also, with the help of Akshharam's Malayalam language communication classes online, parents don't have to add stress and get straight on to tasks. The "to-do'' list of parents and teachers is never ending. There will always be something that needs to be done, so it is important to make sure to prioritise what needs to be done that benefits the children. It is really important to keep things in perspective, and it is also important to have a break. Speaking to and sharing with other parents should not be underestimated.
If you need a helping hand as a teacher to teach your kids Malayalam, then enrol them for the Akshharam Malayalam language communication classes online. Through an effectively designed and customised curriculum, every kid will get special attention, and this will enhance their Malayalam language communication capabilities, be it speaking, reading, or writing in Malayalam. The courses are of real help to any parent, especially those who are living abroad and who want to teach their children Malayalam, having had minimal exposure to the language. The live classes conducted by professional tutors are not only informative but are designed to be fun and interactive to ensure that the children learn Malayalam in the best possible way.
So, what are you waiting for? Enrol your kid at Akshharam today, and we will impart the essence of our culture on them and connect them with the roots of Kerala's rich heritage through our beautiful Malayalam language.