Five Golden Rules For Students Reading Malayalam In Their Spare Time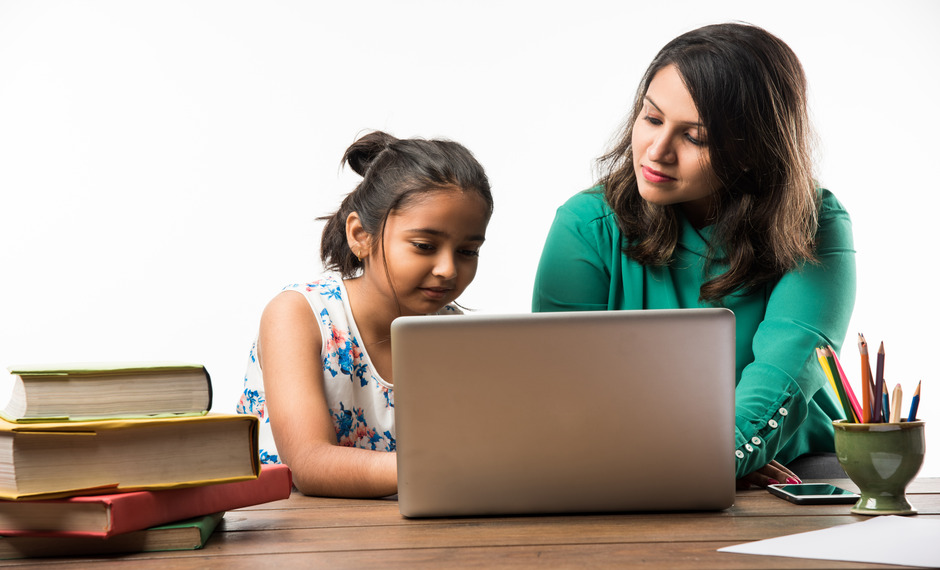 Learning Malayalam can be made effective if students spend some time every day reading content written in Malayalam, which can be in the form of books, articles or newspapers. At Akshharam, our exceptionally talented teachers have been helping hundreds of children learn to communicate in Malayalam confidently and accurately. We offer result-oriented online classes for children to master Malayalam language communication skills, be it speaking, writing or even reading. Let's look at the five golden rules that will help children overcome their reading struggles and be successful in reading Malayalam in no time.
1. Read out every phrase until it is fluent
For fast progress in reading Malayalam fluently, it would be helpful if children reread the sentences or phrases with tough words that sound difficult. It will take a couple of tries to get fluency. The rereading can be done in a relaxed manner, and this will make it easy for the children to remember the words and sentences. By gaining the feel of fluent Malayalam reading, children will begin to read fluently and effectively.
2. Follow a regular and brief reading routine
The daily reading time can be short with breaks in between in order to make the reading process fun and enjoyable. Short reading times are also helpful to maximize children's limited attention spans. The short reading routine has to be followed regularly for effective results. By following a short and regular reading routine, children can develop result-oriented reading habits.
3. Decode the words, phrases, and sentences
Decoding is the ability to link letter strings in words with the phonemes or sounds they represent. This reading skill can have an effective impact on children's reading abilities. At Akshharam, we teach the most effective methods for children to learn to communicate in Malayalam. We help children to decode difficult Malayalam words and sentences, making it easy for them to read Malayalam fluently.
4. Reading different genres
Allowing children to read based on their interests will help them develop positive reading habits. Encouraging children to explore other genres in the Malayalam language based on their language skills and age will enable them to be fluent in Malayalam communication skills. Children can read genres ranging from fact to fiction or the types of books or articles in Malayalam, and it would be an easy way to develop Malayalam reading habits in them. Over time, children will become fluent in reading Malayalam flawlessly.
5. Practice different reading styles
Children get bored easily if they read continuously in the same manner for long periods of time. Reading always in the same way soon makes children lose attention and interest. Today, children are already surrounded by different distractions like TV, mobile phones, computer games, social media browsing, and so on. These electronic gadgets and other distractions should be avoided in the reading room, and children should be encouraged to read using different approaches, like asking children to make predictions about a book or its inner content. Letting them guess words or sentences by making them look at pictures or other clues or making children predict before reading something really encourages them to read attentively to check their predictions. Today, many books are available in both a digital version (for smartphones and tablets) and a printed paper format. Using one format at times and another at other times will increase children's interest in reading Malayalam.
Even deciding whether or not to read at a desk, on the floor, on the sofa, in the garden, or in the bedroom affects the effectiveness of reading in children. So, it is important to decide on the best reading space for your children, where they can read attentively without any disturbances. Reading in a new language can look like a struggle for children, and daily reading lessons may quickly become a source of boredom and stress for them. And, all that tension can make it hard for children to learn to read in Malayalam. Through proper guidance and timely corrections of children's mistakes, children will be able to excel in reading Malayalam flawlessly. The best way to encourage children to learn reading in Malayalam effectively is with lots of praise. Through the constant support of children with positive and genuine affirmation, parents can put an end to their difficulty and lack of confidence and build a child's interest in reading.
Our expert team at Akshharam will offer the right guidance and support to kids throughout the Malayalam Language Reading Class Online. If you are looking for the best Malayalam language reading class online where you can enrol your children to make them fluent in Malayalam communication, then contact Akshharam today. We at Akshharam, the leading providers of Malayalam Language Communication Classes Online, offer the best Malayalam language learning programmes for children of different age groups, and the curriculum is designed to make the online classes fun, lively, and interactive with the aid of audio-visual elements.
So, what are you waiting for? Contact us today, and enrol your child in Akshharam's Malayalam language communication class online program!